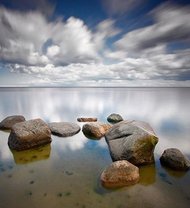 Established in 1969, IAMH offers care and training services for
people who are experiencing problems with their mental health residing within the Inverclyde area.
Our aim is to promote positive mental health and to actively support persons with a mental illness, their families and carers by identifying their needs and advocating their rights. Our services include (but not exclusively) residential care, housing support, employment and training opportunities. We work to advance education, through raising awareness and increasing public knowledge relating to mental health and mental illness, particularly among the residents of Inverclyde.
Inspection, Registration, Monitoring and Evaluation
Social Care & Social Work Improvement Scotland (SCSWIS) closely monitors all services provided by the Association. SCSWIS officials can carry out inspections at any time and without notice. All establishments must be registered with the Local Authority and all providers of residential/ services must adhere to the SCSWIS registration guidelines ensuring we meet our statutory responsibilities. The standards set by the SCSWIS are designed to ensure that all registered services are fit for purpose and provide an assurance of quality for those who use them and to the public in general.
Monitoring of the services is also carried out on a regular basis by Community Health & Care Partnership and this is evaluated before contracts are renewed. Our service users also evaluate our services on a regular basis and the results are always encouraging so we know we are getting it right!
The purpose of all of the above is to ensure provision of high quality services to our service users.